Liquidating the contents of one's home is a significant life event that typically happens amid other substantial events.  With so much to be tended to, becoming overwhelmed is almost certainty.
KL Estate Sales takes the weight of this event to heart.  It is our goal to develop trusting relationships with you that foster the reassurance needed for the success of this unique partnering situation.
We are a full-service Estate Sale company that provides innovative customized solutions for our clients liquidation challenges. Our expert team has extensive knowledge of contemporary, vintage and antique furnishings, art and jewelry.
Our mission is to protect the best interest of our clients and serve them with honesty and integrity. We exemplify excellence by delivering personal service with exceptional quality and the utmost confidentiality to clients who expect the best.
Serving the greater Los Angeles area, we are fully-insured and licensed.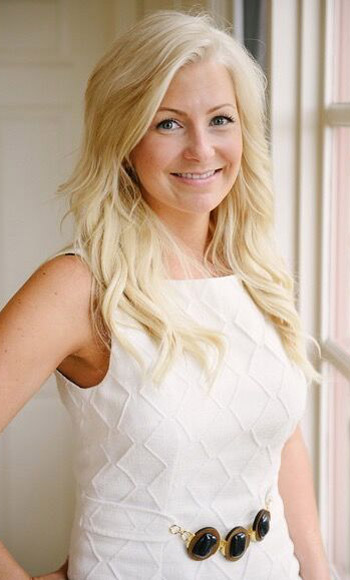 About Katy Lee
The Estate Sale world is Katy's true calling. After receiving her Master's degree in Hospitality and Tourism Management with a specialization in Event Leadership and years working in Design and Marketing, Katy started her company in 2012. She has turned her talent and love of curating exceptional Estate Sales into a richly rewarding career.
Katy grew up in the Midwest. Her parents love of architectural elements, landscaping and interior design influenced Katy's attention to detail and strong passion for design, events and staging.
Katy is not only passionate about every sale she hosts, she is immensely respectful of her relationship with clients who invite her into their homes and entrust her with a lifetime of collected treasures. Katy takes pride in each home as if it were her own, dedicated to yielding the highest return for her clients and providing the ultimate experience for both seller and buyer.

"Kate Lee of KL Estate Sales was a dream to work with during what can be a very trying time, downsizing. She answered my call promptly, even while being outside of the country. Upon her return, Kate put together an A+ estate sale in 10 short days. She was professional, thorough, kind and thoughtful. The sale was a great success with a tremendous turnout. Her hard work, knowledge, and professionalism was evident from beginning to end."
ALISON B., BEL AIR, CA
"If only everyone would run their company as Katy does! She is an example of how to run an estate sale business. I have been in the resale business for years, but Katy is the most professional and hardworking lady I have encountered. She goes over and beyond for her clients and aims to accommodate. She is a problem solver and follows up on her clients. She is charming and elegant and runs a tight ship! Class act indeed!"
KATINKA F., EVERGREEN, CO
"We recently tackled the liquidation my late father's estate. It was a daunting task and I was reluctant to use the services of an estate liquidator. From the first telephone contact to the final inspection, we were repeatedly impressed by Katy. She was extremely professional, punctual, friendly, and empathetic. She advocated for me with third party vendors and truly tailored the liquidation to my situation. Her bubbly spirit and "can do" attitude was contagious. We would not hesitate to use Katy's services again and highly recommend her."
DANIEL B., PALM DESERT, CA
"It is will ultimate confidence that I recommend KL Estate Sales. I could not have been more pleased with my estate sale experience. Katy is a delight. She was both patient and very sensitive to my emotionalism involving the letting go of my family treasures. She was a pro at handling every aspect of the sale, beginning to end. I could not have had a more positive experience."
DIETRA W., NoHo, CA
"Every KL estate sale is fabulous! Katy's sales are organized, beautiful, and wonderfully orchestrated. She is incredibly knowledgeable and the merchandise she showcases is of very high quality. Katy has a wonderful eye. Every KL sale I've attended has resulted in another lovely addition to my home. Katy and her team are professional, courteous, and helpful and Katy has always gone out of her way to accommodate me. I look forward to EVERY estate sale Katy organizes and feel like I'm visiting an old friend when I go."
NICOLE H., PACIFIC PALISADES, CA
Get notified about our upcoming sales, events, finds, treasures, trends & more…