Fabulous Mid Century Estate in Bel Air!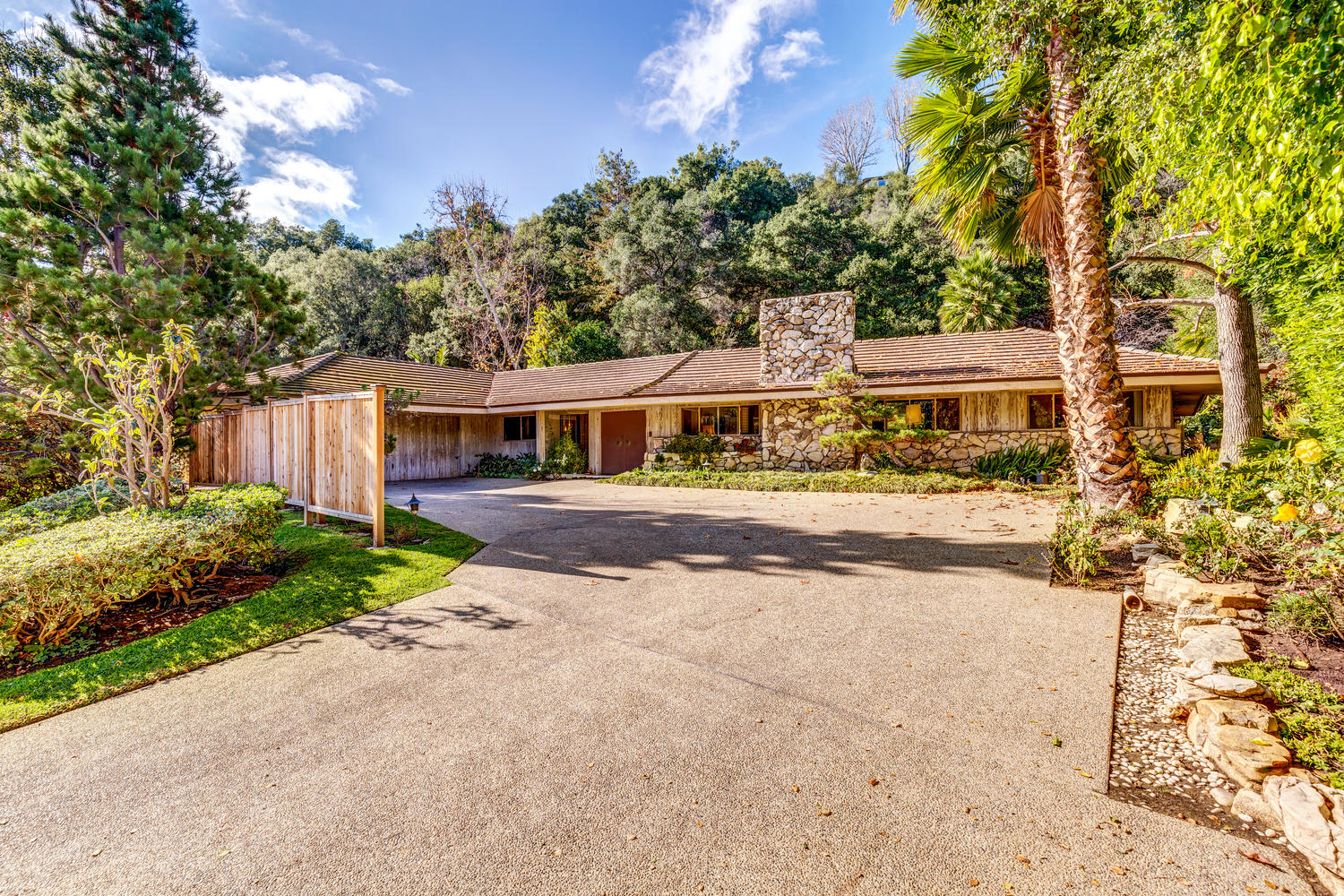 January 13th, 14th & 15th
1089 Moraga Drive
Los Angeles, CA 90049
9am – 3pm
Ken Trueblood and Jean Turner Trueblood's Bel Air Estate is a treasure trove!  Featuring 2 woodcut, signed artist proofs by M.C. Escher that renowned scientist, Ken Trueblood purchased directly from the artist in 1961.  A Theodore Rousseau oil painting, Carl Kauffman painting, Mariano Fortuny etching, Felix Buhot etchings and many other pieces of art by listed artists, antique Dutch furniture, Jens Risom mid-century desk and credenza, fabulous dining table and chairs by Moller, many fabulous Mid Century and vintage pieces including furniture, lamps, pottery, silver and more!  Bonzes, Oriental artifacts, Nigerian carvings by Fakeye, and a large book collection spanning the 1800's to the 21st century!
Mid Century modular sectional sofa with ottoman, Danish coffee table by Comfort, antique Tansu chests, Rosewood nesting tables, Mid Century arm chair, antique drop leaf table, Mid Century credenza, Mid Century credenza, vintage bedroom set, mechanical chair and bed.  Stone bookends, Copeland, Rosenthal, Dresdent, Limoges, Delft, Quimper china.  Mid Century studio pottery, enamel decoratives, pair of antique bronze vases, antique Dutch candelabras, antique metal decoratives, kitchen items, and so much more!
M.C. Escher – Provenance 
The 2 woodcut, pencil signed, artist proofs we have by M.C. Escher, "Sky & Water II" and "Day & Night" were purchased directly from Escher by our client.  Included in our pictures here is the documentation of correspondence of the sale.  The signed Escher letters will be for sale and the party or parties purchasing the pieces will get a copy of the correspondence with purchase.
Rousseau – Provenance
Our client's Grandfather was Henry T. Chapman. Colonel Henry T. Chapman was an art collector, financier, Civil War Veteran (Captain of the Twenty-third Regiment and Colonel of the Fifty-sixth Volunteers), Trustee and Chairman of the Exhibition Committee of the Brooklyn Institute of Arts and Sciences (known now as the Brooklyn Museum of Art) and a member of the New York Stock Exchange (1880-1912) and Lotos Club.  He knew luminaries of the time including Thomas Edison and many European and American artists and industrialists.  At one time the family owned #1 Wall Street.
Chapman collected European and American oil paintings, water colors, etchings, and drawings, Chines porcelains, Oriental and European bronzes. Chapman held at least four art auctions from his collection during his life time dispersing his collection in 1872, 1873, 1875, 1888 and one posthumously in 1913.
The Rousseau comes from Henry Chapman's personal collection.  My client grew up with the piece in her Grandfather's home and was gifted it when she got married.
Within the Estate lies the rich history of an exceedingly accomplished family, one dedicated to the pursuits of academia, human advancement, peace and culture.  The sale is a physical testament to the artistic, scientific, patriotic and philanthropic accolades of Jean's ancestry and marital ties.
The Oriental pottery alludes to adventurous 1950's travels to China and Japan by Jean and her first husband, Dr. Donald Cram (the two even met with the Japanese Prime Minister!). Dr. Cram was an esteemed UCLA Chemistry Professor and Nobel Prize winner. His significant scientific accomplishments at UCLA were aided by Dr. Kenneth Trueblood, Jean's second husband.
Kenneth Trueblood was chemist known for pioneering work in the use of computers to determine chemical structures. He published 140 research papers. His organization of a department X-ray crystallography lab served as a worldwide model for other chemistry departments.  Trueblood was a Guggenheim fellow for the academic year 1976-1977. He was Chair of the UCLA Department of Chemistry from 1965–1970 and 1990–1991. He was Dean of UCLA's College of Letters and Science from 1971–1974, and Chair of its Academic Senate from 1983–1984.  A lecture hall at UCLA now bears the Trueblood name, as do two Fellowships, in honor of the gifted teacher and mentor. UCLA became a closely tied fixture in the Trueblood history, with Jean being an active member of the Faculty Women's Club.
Jean, who was born in Brooklyn and would earn a Master's Degree in Social Work, used the time her husband spent working in Switzerland to volunteer at a nearby hospital in Zurich. Jean's philanthropy would span a lifetime and extended to such causes as women's empowerment and health, environmentalism and world peace.
Prior to the academic and philanthropic path forged by Jean in California, was an equally significant ancestry of contributors to the arts and noble causes. The family, originally Dutch settlers to New York, once owned #1 Wall Street. Jean's mother, Bertha Chapman Turner was a DAR member, and her father, Civil War Colonel Henry T. Chapman knew luminaries including Thomas Edison and boasted one of the most widely known Art Collections in the country, regarded by the Metropolitan Arts Association. Select pieces from the thousands collected during his life will appear for sale in this Estate Sale.
Indeed, where there is a storied, accomplished family, there is a glorious Estate, laden with timeless treasures and significant finds, spanning hundreds of years and multiple continents and preserving meaningful moments of history!
We are honored to bring this Estate Sale to fruition, and attendees can expect unique, fantastic pieces!
Get notified about our upcoming sales, events, finds, treasures, trends & more…