$10M+ Historic Landmark Tudor Estate in Hancock Park!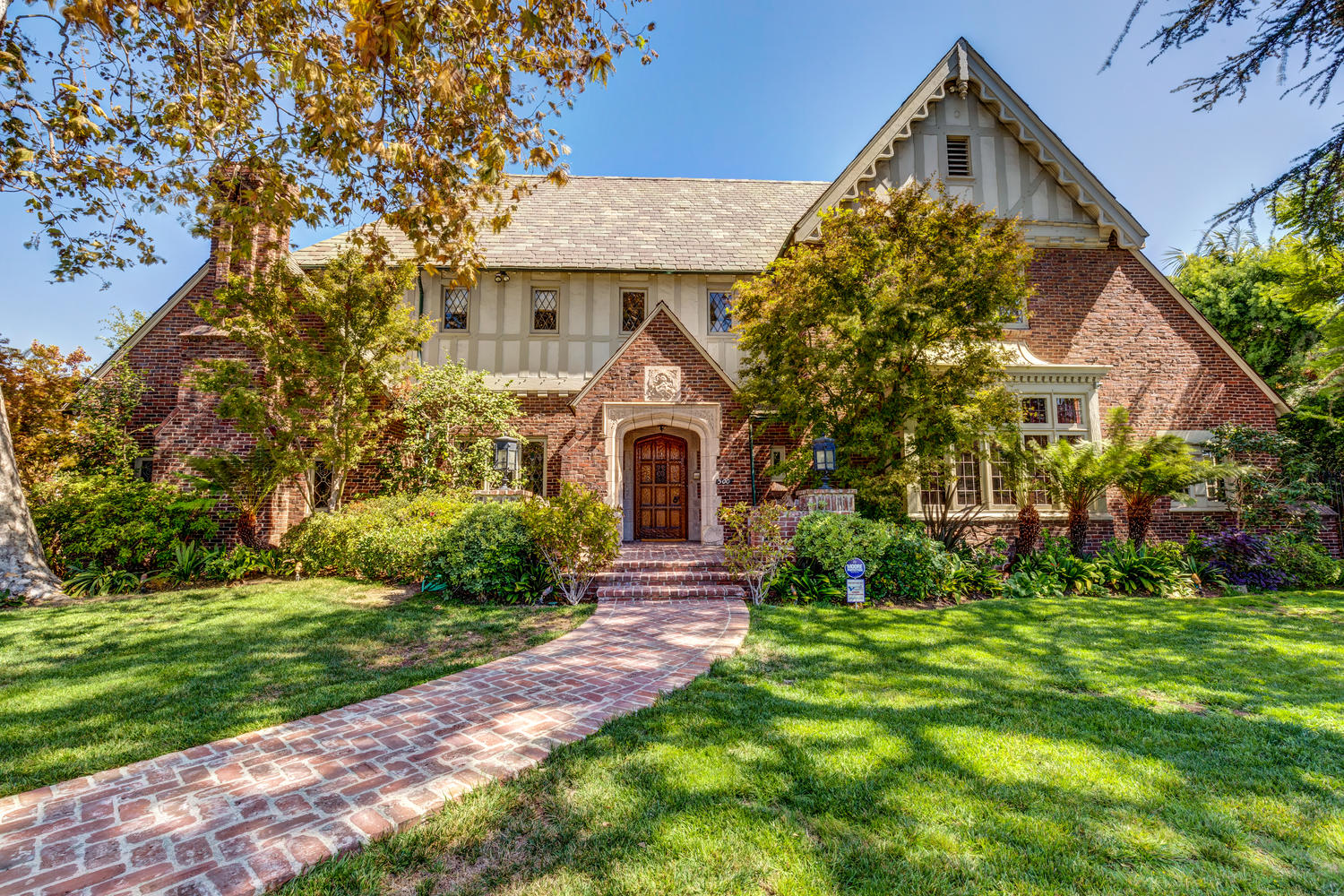 September 23rd, 24th & 25th
500 S. Muirfield Road
Los Angeles, CA 90020
9am – 3pm
Entertainment Moguls Stunning Historic Landmark Tudor Estate – Filled With Modern, Vintage & Antique Treasures!
9,000+ square foot home filled with an exquisite eclectic collection of modern, vintage and antique pieces!  This sale comes at the perfect time of year with the holidays around the corner!  Come shop our one stop shop for high-end gift items including tables full of Lalique, Daum, Steuben, Faberge, Herend, Waterford, Llardo, silver decoratives and more!  Perfect for birthday, wedding and anniversary gifts!
Velvet patchwork sofas with brass casters, decorative pillows, oversized ottoman with Scalamandre fabric, horse hair wing chair, pair of leather wing chairs, beautiful french sofa with silk upholstery. Pair of silk floral medallion print arm chairs.  Paris flea market pair of lamps with silk embroidered detail.  Enormous venetian mirror, lovely 2 piece venetian vanity, mirrored end tables.  Weber Baby Grand, WG150 piano!
This is an entertainers DREAM sale!  Beautiful silver flatware sets, service for 40, 60 and 100!  Huge sets of stunning crystal stemware.  Beautiful china.
Beautiful round entry table with claw foot detail, pair of Restoration Hardware recliner chairs, Ralph Lauren leather top desk, decorative lamps, 4 panel Asian screen, pool table, gorgeous leather sectional, antique refractory table and benches, antique credenza, leather & nailhead stools original to the home!
Exquisite large 1920's iron & crystal chandelier originally from Montecito estate – truly a show stopper!  Many other lighting fixtures / chandeliers for sale. Paul Smith silk and wool rug, antique patchwork rug, large paisley rug, Persian over-dyed rug & cowhide patchwork rug. Ooey-gooey drapery all throughout the home that will make your mouth water!
Clawfoot dining table with reclaimed Chestnut top.  Parsons chairs with frayed white denim covers.  Bar stools.  Kitchen items.  Large wine fridge. Large dining table & chairs.  Large mirror.  Decorative urns.  Lots of linens!  Gym filled with gym equipment!   Thai Temple Ceiling Relief.  Rocker chair, ottomans, dressers, iron bed, Ralph Lauren bedding, many desks!  Duxiana Queen leather headboard and mattress – originally $10k each!
Designer handbags by Prada, Gucci, Lanvin and more!  Designer women's & men's clothing, shoes and accessories.  Lots of fun jewelry – costume and fine!  Lots of art by listed artists including by – Aston Knight, James Phillips, BW Leader, Luciana Spazzali, Karl Wendel, Koloman Vecsey, Everett Jackson, Allen Husberg, Briket Foster, Roger Bezombes, Tony Agostini, Bertoldo Taubert, Delacroix, Louis Icard, Thomas Blake, Kelly, K. Drews and many more!
Formal gardens filled with beautiful mature fruit trees and potted plants, patio furniture and stone garden benches!
 Books, DVD's and records galore! Tv's!  Packed full garage!  And much much more!
Fabulous sale – not to be missed!
Get notified about our upcoming sales, events, finds, treasures, trends & more…