Beverly Hills Luxury Estate of Robert Metzner!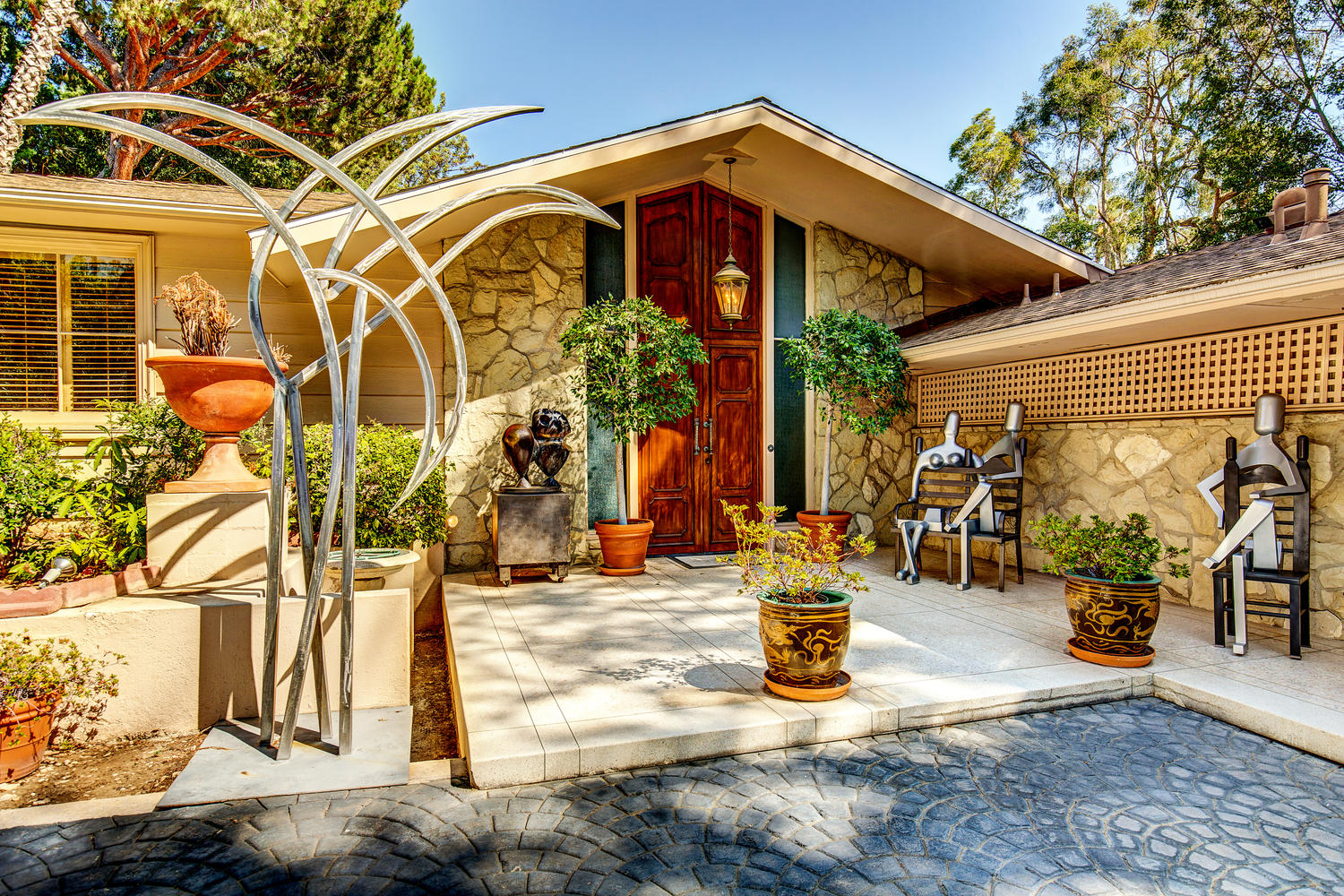 August 12th, 13th & 14th
916 Foothill Road
Beverly Hills, CA 90210
9am – 3pm
Beverly Hills Luxury Estate Sale Expected To Draw Fine Art Investors As Rare, Large-Scale Sculptures By Artist & Inventor Become Available To Public For First Time 
In this exclusive Beverly Hills neighborhood, the estate sale of Robert G. Metzner – inventor, engineer and artist, is expected to draw Fine Art investors as his vast collection of personally crafted sculptures becomes available to the public for the first time. While his works have been featured in museums and on college campuses such as UCLA and Caltech, Metzner's alma mater, his works have not been available on the secondary market until now!
Appraisers anticipate this sale to be a golden opportunity for investors collecting pieces at initial offering.  Nearly every scale and medium is represented in the collection including cast iron, bronze, fiberglass and other media and from small tabletop pieces to enormous 20-foot high gallery pieces.
In addition to the personal art collection, the estate includes fine art from listed artists including: Vicente Rojo, Dan Concholar, Rico Lebrun, Arnold Mesches, Georges Rouault, Salvador Dali, Henri Lambert Naudin, Brian Nissen, Ennio Calabria and many more! The home is filled with legitimate artifacts from the family's travels all over the world, interesting antiques, beautiful china, decoratives, fine jewelry and so much more!
Large collection of Monteverdi-Young furniture including credenzas, coffee table, breakfast table, dining table, side table, and boomerang desk!  Many more fabulous Mid Century decoratives!  Persian rugs galore – Kashans, many Tabriz, Meshkin, Qum and more! Lots of beautiful china including Aynsley's "Hertford" china set – 7 piece place setting, service for 12!  Multiple Wedgwood sets, Limoges tea set, Meissen plates and serving pieces. Baccarat, Lalique and lots of crystal!  Silver decoratives.
Fabulous Asian decoratives – many bronze pieces, planters, vases, china sets, serving pieces, credenza, trunks, cabinets!  Enormous 12 panel STUNNING Chinese double-sided carved screen from the 1800's.  Primitive terracotta carved figures and artifacts. Beautiful bakers rack, Mid Century sofas, Mid Century etagere.
Designer women's items from Louis Vuitton, Chanel, Hermes, Gucci, YSL & Judith Lieber.  Clothing, accessories, handbags and more!  Patio furniture, garden art, lots of outdoor plants for sale!  And a whole lot more!   
More On Robert G. Metzner & His Family:
Born in 1917, Metzner graduated from Caltech with a degree in Electrical Engineering. He would go on to create numerous patents, mostly in the fields of audio technology, and founded companies Roberts Recorders and Califone (a major A/V equipment manufacturer still in business today). Metzner invented the earliest version of the hybrid car in 1978, now in the Petersen Automotive Museum.
Retirement certainly didn't slow Robert down, or stifle his need to create. Robert went on to become a sculptor, artistically applying his engineering skills to the crafting of unique pieces. He also became known as an award-winning yachtsman, sailing all around the world with his family.
Even with so many accomplishments and interests, the greatest love of Robert's life was always Esther. Robert married Esther Groper in 1940 in what would become a romance that lasted a lifetime. The two complemented one another, working together to build and sell businesses, travel and collect art. An elegant and vivacious philanthropist, Esther imbued joy and a deep sense of social consciousness into the Metzner family. Her sophistication is reflected throughout the estate's collection, in the china, jewelry and women's fashion items.
Get notified about our upcoming sales, events, finds, treasures, trends & more…